The kampong spirit
The 'kampong spirit' harks back to a past where neighbours shared their resources, communal public space and even congregating in one house to watch television. It was not uncommon that doors were kept open as Singaporeans were sure that their neighbours had their back. This camaraderie in turn unconsciously formed a community support ecosystem very much second nature to Singaporeans in the past.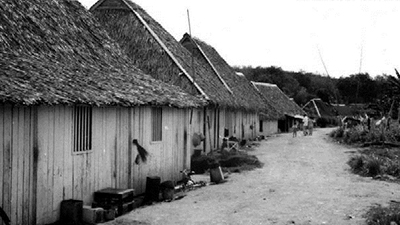 kampong /kampoŋ/
noun.
traditional villages of Singapore's past. The kampong spirit is rooted in a sense of social cohesion within the community built over shared living spaces.
Connections are formed by close proximity
Neighbours support one another with resources, advice, etc.
Different race, religion, gender and age groups bond over shared living spaces
How consumers are evolving
Death of the physical kampong
Urbanization and digitization have been changing the ways Singaporeans connect with one another. Void decks and common corridors of public housing, originally designed to mimic the kampong meeting ground, are increasingly less vibrant as communal spaces. Busy Singaporeans retreat into their homes and the online world, instead of interacting with their neighbours.
The 'kampong spirit' lives
Younger Singaporeans having never lived in a kampong do not resonate with the elusive 'kampong spirit', which their parents will reminisce. However, whilst the physical kampong is no more, the 'kampong spirit' is not lost on them. The tribes they form, albeit through technology, continue to carry three defining characteristics of the 'kampong spirit'. The melting pot Singapore remains a collectivist society, and Singaporeans still crave connections and a sense of belonging to a tribe who will help them in tough times.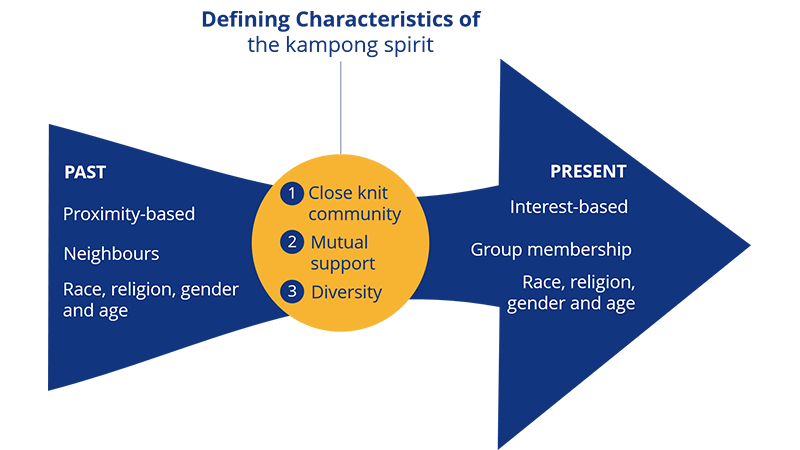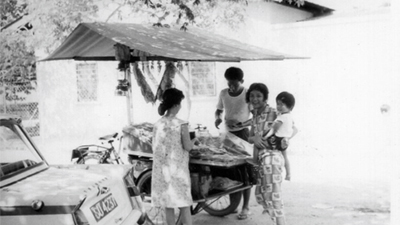 In the past, neighbors would typically congregate in communal kampong spaces like this.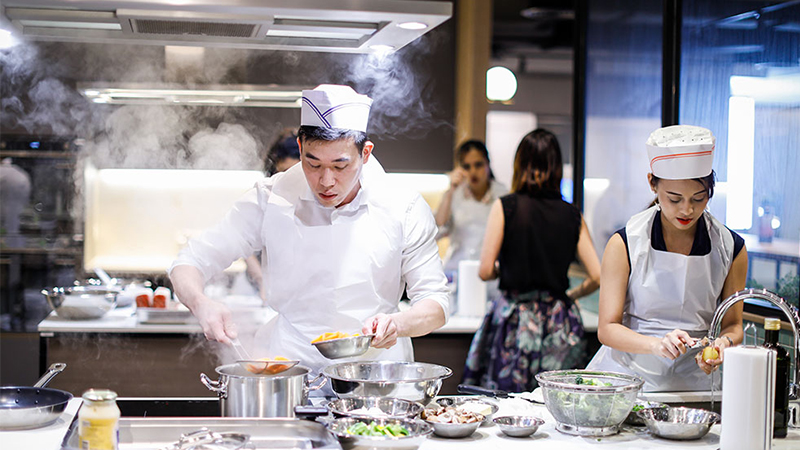 Today, the kampong spirit lives on in new community ventures built around shared interests such as the OUE Social Kitchen in the pic above.
Kampong reimagined
Digital services have brought about unparalleled convenience and enticed Singaporeans to hang out within the comfort of their own home more than ever. However, as the stress of urban lifestyle and always-on digital connectivity intensify, many Singaporeans are looking the other way and seeking a digital detox with more communal out-of-home experiences that, whilst not bringing back the physical kampong, does pay homage to the kampong spirit.
More out-of-home spaces are being adapted into retail spaces with a community and activity focus. These new spaces facilitate physical meetups, providing opportunities for people to do things together and strengthen social bonds, creating modern takes on the old kampong.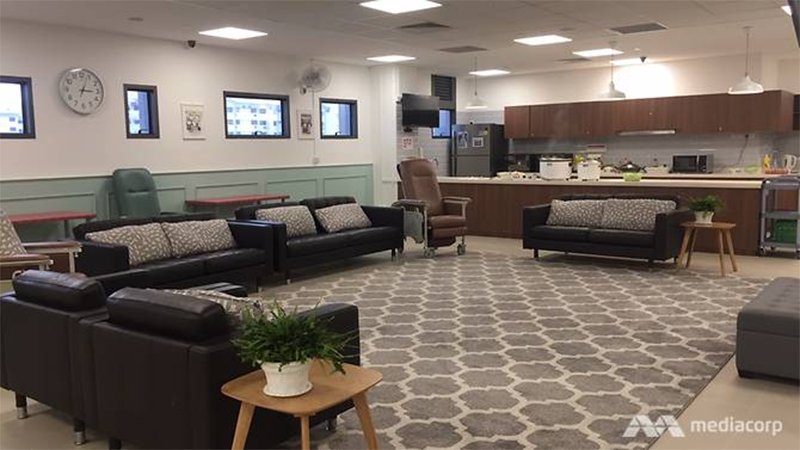 In May 2018, Singapore opened its first elderly-friendly 'vertical kampong' in Admiralty. Besides being self-sufficient with healthcare, wellness and commercial facilities in one place, it has active ageing and care services to meet the needs of elderly residents. There is a community plaza that can hold group activities, promoting more bonds between neighbours and companionship amongst the neighbourhood.1
Happy Connections Table
McDelivery set up a table that turns strangers into friends encouraging Singaporeans to get off their devices and get to know one another. The table requires 4 strangers to press separate buttons and complete interactive tasks like taking a 'wefie' or exchange interesting stories. Upon completion, they are all rewarded with a delivered McDonalds meal. Despite being simple in its execution, the campaign harks back to the communal feel of kampongs in the past when neighbors used to gather around street vendors and have conversations over snacks.2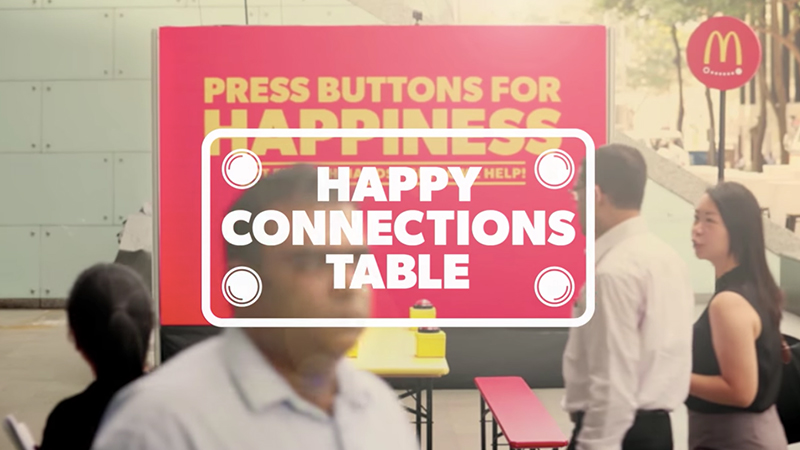 Hmlet
Hmlet refurbishes properties in Singapore and sublets them out as affordable co-living space that make it easier for tenants to make friends and network given that most of their time is spent at work. Since about a third of the population are non-residents, and might rent a place, the space can facilitate community building and support among expats new to the country.3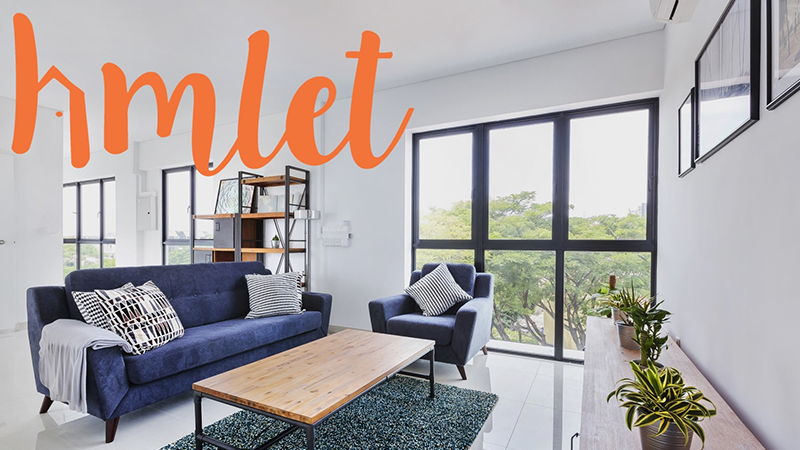 OUE Social Kitchen
Social OUE Kitchen is a communal cooking space where consumers can cook at the kitchen with the help of in-store chefs and enjoy their food at a common table. Consumers can interact with other groups and individuals to connect over the love of food, a huge part of Singapore culture. As kitchen space in homes shrink, shared kitchens can be a productive form of digital detox and provide a new take on community building through culinary passions.4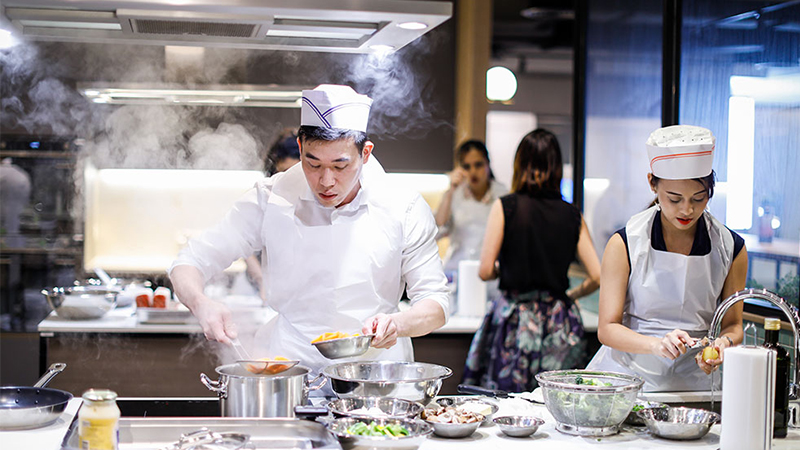 You may also be interested in