NTUC FairPrice Customers Choose Visa payWave For A Faster, More Convenient Payment Experience
01/29/2014
Three in five Visa transactions at FairPrice conducted using Visa payWave; Contactless now represents 15 percent of all Visa transactions in Singapore
Singapore - Customers at Singapore's largest supermarket chain are leaving their cash at home and making grocery purchases through contactless payments. According to payment data from December 20131, 61 percent of face-to-face Visa transactions at NTUC FairPrice's 121 stores across Singapore were conducted via Visa payWave.
Visa payWave is a contactless payment feature found on Visa cards bearing the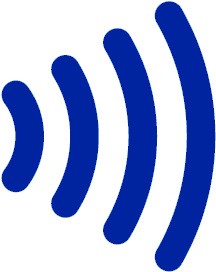 logo. Cardholders simply wave their card in front of a Visa payWave reader to complete the transaction, which requires less than half the time needed for cash payments2. Since Visa payWave was introduced to all FairPrice supermarkets in July 2013, the number of contactless payments has also exceeded traditional card payment methods, which require dipping the card into a terminal. Payment by Visa payWave at FairPrice is available for purchases under S$100.00.
Ooi Huey Tyng, Visa country manager, Singapore and Brunei said: "It's great to see FairPrice customers are turning to contactless cards as their preferred payment option. Visa payWave offers greater convenience and faster checkouts which translates to shorter queues and a better shopping experience.
"In addition, the popularity of contactless payments at supermarkets signals that consumers here are comfortable with the technology and it demonstrates the viability of replacing notes and coins in traditional cash-based, high payment volume environments."
Visa believes that everyday-spend categories such as supermarkets and coffee shops represent the most significant opportunity for contactless payments to displace cash usage. On an industry level, the number of Visa payWave transactions at FairPrice also exceeded contactless payment transactions at supermarkets islandwide. Payments via Visa payWave accounted for half (50 percent) of all Visa transactions made at supermarkets across Singapore in December 20133.
Mr Seah Kian Peng, CEO of NTUC FairPrice said: "At FairPrice we're committed to providing our customers with excellent service to enhance their grocery shopping experience by innovating and introducing new systems. Our customers have since expressed their appreciation, having used Visa payWave, on being able to conveniently checkout their purchases faster. Our cashiers are also happy with this seamless mode of payment and this has translated to increased productivity from not having to handle cash and change."
As of September 2013, the number of Visa payWave cards issued in Singapore has doubled to almost two million compared with a year before4. There are currently 24 Visa payWave card programs issued by seven banks.
In December 2013, there were more than 1.5 million Visa payWave transactions (up from one million in August 20135) accounting for 15 percent of all Visa transactions in Singapore.
1 Source: VisaNet Data (December 2013)
2 Internal feasibility study conducted by FairPrice
3 Source: VisaNet Data (December 2013)
4 Source: VisaNet Data (Sept. 2013 compared to Sept. 2012)
5 Source: VisaNet Data (December 2013)
About Visa
Visa is a global payments technology company that connects consumers, businesses, financial institutions, and governments in more than 200 countries and territories to fast, secure and reliable electronic payments. We operate one of the world's most advanced processing networks — VisaNet — that is capable of handling more than 47,000 transaction messages a second, with fraud protection for consumers and assured payment for merchants. Visa is not a bank and does not issue cards, extend credit or set rates and fees for consumers. Visa's innovations, however, enable its financial institution customers to offer consumers more choices: pay now with debit, ahead of time with prepaid or later with credit products. For more information, visit corporate.visa.com
About NTUC FairPrice
NTUC Fairprice Co-operative Ltd was founded by the labour movement in 1973, with a social mission to moderate the cost of living in Singapore. From one supermarket, it has grown to become Singapore's largest retailer serving about 430,000 shoppers daily, with a network of over 120 outlets, comprising FairPrice supermarkets, FairPrice Finest and FairPrice Xtra. Its convenience stores, FairPrice Xpress and Cheers, has a network spanning some 160 convenience stores islandwide and serves over 100,000 customers daily. NTUC FairPrice also owns a Fresh Food Distribution Centre and a centralised warehousing and distribution company.
Today, with its multiple retail formats serving the varied needs and interests of people from all walks of life, NTUC FairPrice has kept pace with the changing needs of its customers while remaining committed to its social mission and its aspiration to be Singapore's leading world-class retailer with a heart.
Guided by the philosophy to do well in order to do good for the community, NTUC FairPrice set up the FairPrice Foundation in 2008 to focus its giving efforts to provide a better life for the community. FairPrice Foundation focuses its giving on three strategic thrusts – the poor and needy, nation building and community bonding, and advancing workers' welfare. FairPrice has committed to donate $50 million to the Foundation by 2018 to further these three areas of focus. Since its inception, FairPrice has donated over $47 million to the community through the Foundation.
For more information on NTUC FairPrice, visit http://www.fairprice.com.sg.