How generative AI is heralding a payments revolution across Asia Pacific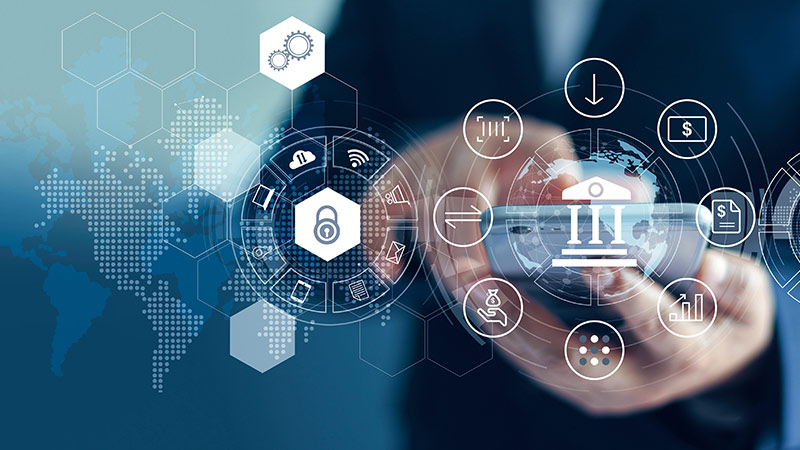 As a company that processes hundreds of millions of transactions across the world every day, Visa has a very simple mission – to make payments accessible and safe for everyone .
In the Asia Pacific region, real-time payments have captured the imagination of a young, technology-hungry population. Explosive growth in digital connectivity and device penetration, supported by the rollout of 5G mobile broadband, is helping people make purchases, catch transportation, and interact with government and other service providers with a few taps on (or even waves of) their smartphone. Research indicates that the number of digital payments transactions in Asia Pacific could more than double to 1.03 trillion from 2020 to 2025.
On the opportunities in digital payments in Asia Pacific, Kunal Chatterjee, Head of Innovation, Visa Asia Pacific says, "Expectations of fast, seamless digital payments in mature economies such as Singapore, Korea and Japan are now filtering regionwide. From rickshaw drivers across the Philippine archipelago to tailors stitching suits in remote Sumatran villages, there is huge potential to help Asia Pacific's substantial unbanked populations become meaningful economic participants."
Three decades of fighting fraud and improving payments with AI
But what sits behind this new era of financial convenience and inclusion? For 30 years, Visa has led the way in using artificial intelligence (AI) and machine learning to understand the patterns in data that ensures the security and efficiency of transactions everyday citizens rely on.
Visa was the first network to deploy AI-based technology for risk and fraud management, pioneering the use of AI models in payments, back in 1993. Over the past 10 years, Visa has invested more than US$3 billion in AI and data infrastructure. The company currently has several hundred AI models in production that power over 100 products.
This proven expertise positions Visa to drive Asia's next wave of payments innovation, especially as advances in data and computational power usher in a new era of AI.
Generative AI (gen AI) models – powered by sophisticated machine learning algorithms – have the potential to automate the production of new content such as text, images, video, music, and code. By leveraging such models, organisations can streamline their operations, reduce costs and accelerate productivity and efficiency in key areas such as administration, communications, and software engineering.
Already, Visa has deployed a secure instance of the OpenAI tool ChatGPT-4 for use by our employees, subject to responsible AI usage guardrails. Among its many benefits, ChatGPT can generate code snippets, draft emails, and help with content summarisation, research, and analysis. Using it can enable our employees to focus more time on strategic, high value activities that drive growth for our business and clients.
Transforming the consumer and commerce experience
Visa is also working to develop game-changing new products, services, and customer experiences that are powered by gen AI. In Chatterjee's words:  "We are excited about gen AI's potential to not just change the way people pay and get paid, but also how they receive information they can use to access services, manage cash flow and improve their lives. Quite simply, we believe it promises to be one of the most transformative technologies of our time."
At the same time, we are seeking to harness the technology to improve security and network reliability across our business. These efforts build on our existing fraud and risk management services and capabilities. For example, Visa's Advanced Authorization (VAA) combines Visa's proprietary online authorization model with offline neural network-based machine learning to evaluate fraud risk across the entire Visa Network (VisaNet) in real-time, helping to eliminate potential fraud risk before transactions go through.
As gen AI is still in its early days, testing our innovations internally is critical. Our ongoing research and development efforts are focused on addressing limitations, improving accuracy and incorporating feedback from users. This iterative process ensures that our gen AI models can evolve and remain relevant in various applications .
More recently, Visa is also investing in the next generation of companies focused on developing generative AI technologies and applications that will impact the future of commerce and payments with a new $100 million generative AI ventures initiative.
Bringing personalised financial services to all
A particular area of interest to Visa is personalising financial advice. Imagine a bank that offered its customers a digital assistant that provided a single snapshot of their finances. Such an application could include important information about spending patterns and overall net worth, as well as suggestions for handling money more smartly and customised bill payments based on the person's cash flow and needs.
With an estiBmated two-thirds of Southeast Asia's population unbanked or under-banked, generative AI has the potential to make financial advice more accessible to all. In some cases, that might mean bringing a financial adviser directly to a person's smartphone – and, as large language models improve, doing so in their preferred dialect or vernacular.
Bridging a seamless government–citizen experience
A further area of innovation involves governments partnering with payments providers to deliver personalised, generative AI–driven social benefits. A potential is to explore 'citizen care' applications that could streamline the processes for people to renew their driver's license and complete other routine transactions. This might involve pre-populating written forms, minimising the need for manual data entry.
Consumers could receive personalised government incentives to embrace electric vehicles or switch energy providers. Economically disadvantaged or geographically dispersed populations could be targeted with specific assistance in areas such as housing, farming and skills development. Government programme funds could be deposited into citizens' digital wallets and quarantined for use for intended purposes such as buying food or school supplies.
While generative AI carries immense potential, it is fraught with challenges like any innovative technology. The risks of poor-quality or biased data being fed into generative AI tools are real concerns, given the potential real-world consequences for people's financial and purchasing decisions. "At Visa, we are proceeding carefully to ensure the technology is introduced with proper risk management and governance, and these language models are developed with accurate and lawfully collected data," adds Chatterjee.
Trustworthy and responsible AI innovation is the key to the coming transactions and payments revolution – in Asia and around the world.
To find out more about how Visa is transforming payments with artificial intelligence, click here.