Time to rethink payments strategies for 2023 (again)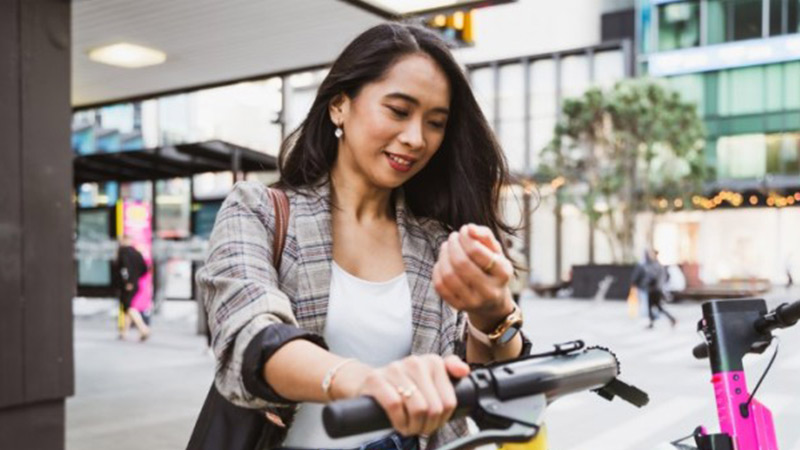 New year, new paths to chart. As the world reopens, businesses and payment providers will face intense competition for attention and spend, amidst a backdrop of economic uncertainty. Moving into 2023, here are five trends in Asia Pacific's payments landscape we're watching closely.
1.       Help small businesses go big
As ecommerce grows, small businesses must tap on the tools benefiting their larger peers or risk falling behind. It's not just about setting up an online storefront anymore. Larger retailers will continue innovating with unmanned checkouts, self-pick-up options and payment methods that enhance the shopping experience.
To start, small businesses must increase digital payment acceptance and authorisation rates. It's equally important to adapt to new shopping habits, such as such as livestreaming, and social commerce.
2.       Bridge a fragmented landscape
The proliferation of contactless payments, mobile wallets, QR-based payments, account-to-account transfers, and buy-now-pay-later schemes have provided consumers with many options to pay. Adding to the digital payments pie are key developments in central bank digital currencies (CBDCs) across the region, with Greater China and India leading the charge in piloting their retail CBDCs this year. However, these options will become increasingly disparate, as many providers operate in closed-loop systems.
This fragmentation will hit small businesses hardest, as they grapple with which payment option to offer. The ease, availability, and security of the payment technology remain as shopper's main deciding factors. Shoppers are most likely to abandon their carts if they are unable to use their desired payment options.
Interoperability is key to closing the gaps, allowing consumers and merchants from different markets and payment schemes, to do business seamlessly around the world.
3.       Jump aboard the rise of contactless transit
Mobile contactless payments will grow in popularity across Asia Pacific, fueled by uptick of digital wallet launches in Malaysia, South Korea, Thailand and Vietnam. We see transit as the gateway to drive contactless penetration deeper.
In our experience, consumers who start using contactless payments for their commutes, will begin to do so at nearby retail such as newsstands and convenience stores, and then into supermarkets and restaurants. At Visa we implemented more than 40 new transit projects in Asia Pacific in 2022, with more to come in 2023.
4.       Fraud becomes more sophisticated
The digital commerce environment in 2023 will remain the richest target for cybercriminals, led by well-funded criminal enterprises that can attack at scale compared to individual actors in the past. In markets such as Australia, governments are running specialised cybersecurity taskforces at an intensity never seen before.
Tokenisation remains a key pillar of defense against fraudsters, enabling businesses to authenticate transactions with more accuracy while guarding consumer data. When transactions are tokenised, fraud rates decrease by 28 percent and approval rates increase by three percent. As tokenisation is being adopted at scale as we have seen in India, everyone in the ecosystem benefits, including consumers, businesses, issuers, acquirers and fintechs.
5.       The move to open data is closer than ever
Australia has long led the open banking movement in Asia Pacific, but the rest of the region is catching up. Central banks in Indonesia, Malaysia, the Philippines and Singapore are making strides in developing open data frameworks that will shape the future of open banking, fresh off the heels of digital banks that launched in 2022.  
These frameworks pave the way for future data-sharing between banking and non-banking organisations, which has huge potential to give consumers greater access to financial services. As data partnerships increase, more financial institutions will embed their services, such as credit and installments solutions, into consumer-facing marketplaces and super-apps.
This move also brings renewed focus on data privacy and protection. A Visa study found more than 80 percent of consumers expressing concerns over the privacy of their data shared between organisations. As businesses create personalised experiences and consumer journeys backed by open data, success will also depend on trust that must be progressively built with consumers.
In 2023, businesses will see fresh opportunities in the open digital economy, coupled with the need to combat new types of fraud and to help small businesses catch up with their larger peers. Consumers will have more ways to pay, yet the payments landscape will become more fragmented, making interoperability a key focus area for ecosystem players to collaborate on.
As we enter an exciting year, now more than ever is the time for businesses to re-examine their operations and rethink their business and payments strategies.